Overview
I make websites and print productions.
I provide these products that have functionality and usability. I think to make websites that are easy to operate for viewers and administrators.
I am considering the characteristics of websites and print productions.
Making Based on Clients' Thoughts
Almost everyone can make their websites and print productions with various kind of templates. Are they really consistent with your intention? Are they suitable for your important contents?
Websites making flow is below. I will hear your thoughts, and make your websites or print productions.
Websites Making Flow
Writing a request for proposal (RFP) based on hearing your thoughts.
Making proposals and design ideas based on RFP.
Contract
Signing a contract after your consent to proposals and design ideas.
Making a requirements definition document based on proposals.
Making specifications based on a requirements definition document.
Creating websites
Creating your websites after your review.
Going public
Making Websites
Building Websites with WordPress

I recommend building your websites with WordPress that is the most popular CMS. You can write articles and manage them as easy as just another weblog. You might reduce the cost of management websites.
Websites with WordPress have many advantages in terms of search engine optimization (SEO).
I will create your websites design and program to produce the various features on your websites.
Search Engine Optimization
Websites produced by Lotus Digital show certain results in terms of search engine optimization (SEO). For example, one website produced by Lotus Digital got top placement in search results.
e-commerce
I can produce your e-commerce websites consist of WordPress and Welcart which is a WordPress plugin.
Security Measures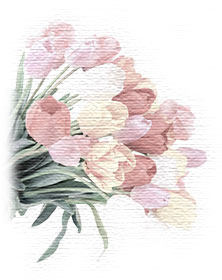 I carry out security measures when I produce your websites.
I update web applications on websites at any time.
Inquiry Forms on the websites and  e-commerce websites and so on which produced by Lotus Digital support SSL encrypted communication. I can offer dedicated SSL support if you need it.
The other SSL encrypted communication are FTP over TLS, POP over SSL, IMAP4 over SSL and SMTP over SSL and so on. These protocol protect your communication when you use Internet.
Websites Maintenance
Robust Server Environments
Websites which are using systems (including WordPress) need special server environments. When I produce your website, I will suggest a server environment.
These are managed 24 hours a day in a domestic data center.
Daily Backup
WordPress websites which were produced by Lotus Digital perform daily backup on servers and on clouds.
If we need to restore your websites, I can restore them by using the backup data.
Software Update
WordPress is often published new version. The other web application software is sometimes published new version, too.

I am continually updating web application software on websites.
High-capacity server database
The server database have large capacity. Don't worry about growth of data on your websites. You can own more than one website with low cost.
Feature Expansion
When you want to change something on your websites, please let me know.
Print Production
Lotus Digital creates data for printing with DTP. Printing is done at Lotus Digital or other printing business. I have a printer for business which can print up to over A3-size. I will make estimates when you ask.
Production Location
4-17-5 Manabe-cho
Tsuchiura-shi Ibaraki-ken
Japan
Person in Charge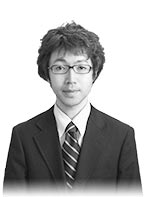 ONO Satoshi
Inquiry
Please let me know if you have any question.